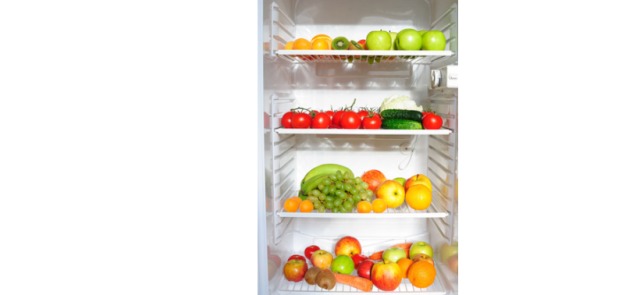 If you care about healthy eating, you should give a well thought to your shopping, and your kitchen ought to be adequately stocked. Cabinets full of crisps and biscuits and a refrigerator filled to the brim with sweet yogurt and low quality sausages will hinder the implementation of the principles of a healthy diet. So what is always good to have in the kitchen?
A collection of spices
What to do with a universal flavour enhances containing primarily salt and chemical compounds? Hide it deep at the bottom drawer where you don't look too often or simply throw it away without any regret. Replace it with spices and herbs. What should you have in your collection? Certainly turmeric, ginger, cinnamon, pepper of various colors, basil, oregano, lovage, thyme, rosemary, coriander, allspice, nutmeg, etc. Thanks to experiments with spices not only will you never get bored with dishes you cook, but also you will provide yourself with valuable antioxidant ingredients.
Fruits
Exposed in a prominent place, washed and ready to eat will divert your attention away from low-quality snacks such as candy. Fruits, aside from being tasty and attractively looking, are also simply healthy. They provide vitamins, minerals, phenolic compounds, fiber and are an excellent alternative to cookies, candies or bars, which are in a visible and easily accessible place in many homes, encouraging permanent snacking.
Vegetables
Vegetables should be a basic supply in every kitchen. If you have a freezer, it is worth to buy frozen vegetables which in case of an emergency will save many meals. Besides, remember to never run out of vegetables that you like most. If properly stored, they will not lose their nutritional value or taste. What you can keep especially long without major losses are root vegetables (eg. carrots, celery, beets), and cabbage. So there is no need to buy them everyday.
Valuable starch products
Properly stored in a dry place, they may stay even a few months. Nothing stands in the way to have one shelf in the kitchen reserved for rice type products (eg. wild, basmati, brown, paraboiled), groats (buckwheat, unroasted buckwheat and millet), pasta (whole wheat, buckwheat). This way you may enrich your everyday menu in a simple way, without having to make frequent errands.
Nuts
Nuts will help you deal with the problem and willingness to snacks. You can have them while watching TV or meeting with friends. Definitely recommended are almonds, walnuts, cashews, hazelnuts and other. It is good to have at home a few types of these tasty snacks, you can then prepare a delicious mix. It is vital to always choose the unroasted and salt-free ones.
Plain chocolate
Craving for something sweet can "subdue" everyone at the least expected moment. A simple and devoid of remorse way to meet this need is to have a cube or two of dark chocolate containing at least 70% cocoa. Therefore, instead of keeping full cupboards of low quality biscuits, chocolate bars and candy, it is better to buy the exquisite delicacy, a source of valuable ingredients and not just sugar itself.
To sum up
Healthy eating requires proper organization and planning. The basis is to keep valuable products in the kitchen and get rid of harmful and unhealthy "junk" that tempts and distracts from the issues related to healthy eating.