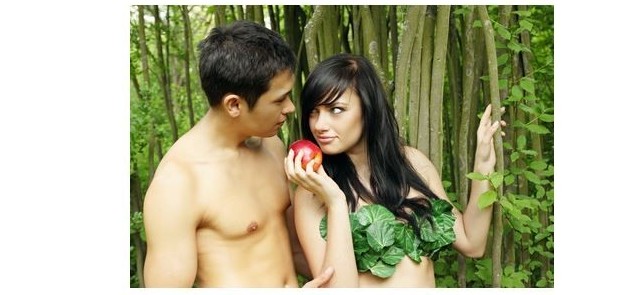 It is commonly thought that diet (especially reduction diet, also called slimming diet) is a set of detailed bans. However, according to some observations and scientific experiments, focusing on the bans, limits and restrictions without taking under consideration available nutritionally and coulinary attractive possibilities, leads to opposite result – forbidden food becomes even more attractive and tempting.
Forbidden fruit tastes better but causes guilt
Everybody knows, especially people who want to lose weight, that all kinds of sweet things – home-made or bought in a cake shop – make it much harder to control the appetite and cause bigger waistline (and also don't help to make it smaller). However, according to the scientists' observations, the knowledge on the harmfulness of some food products together with strict prohibition of getting close to them – because of the healthy diet regime, does not support the loss of excess weight. The nutritive warnings, dietetic bans and good advice may cause contrary effect – the attention of a dieting person concentrates on the "forbidden fruit" making it more attractive and wanted. It may be dangerous, because it makes it hard to achieve pretty and sporty shape, and also influences mental condition in a bad way – breaking the diet causes the feeling of guilt, worsens the feeling of self-effectiveness and brings unnecessary stress, which also make the effectiveness set on body fat reduction worse.
Appropriate attitude – key to success
If it is known that the knowledge about the negative health effects connected with eating some food products is not a good way of improving bad eating habits, it's worth thinking about the positive motivation towards healthy and unprocessed food products. Against stereotypical idea, healthy food doesn't have to be tasteless and dissatisfying. With a bit of effort and persistence, menu based on unprocessed food products may become "normal food" eaten with pleasure. How can we start enjoying healthy food? You can do it with right motivation and attitude, improving culinary abilities and appreciating the effects, which are the consequence of eating valuable food. You can extinguish not only the better shape, but also better mental condition, more effective action of digestive tract – without heartburn, flatulence or constipation, improvement of effort abilities etc.
Summary
Strict bans are not always the good way to deter from eating unhealthy food. It sometimes happens that it makes some product even more attractive and the need of consuming it becomes impossible to resist. Such a behaviour not only influences health and body negatively, but it also generates additional stress and unnecessary frustration.