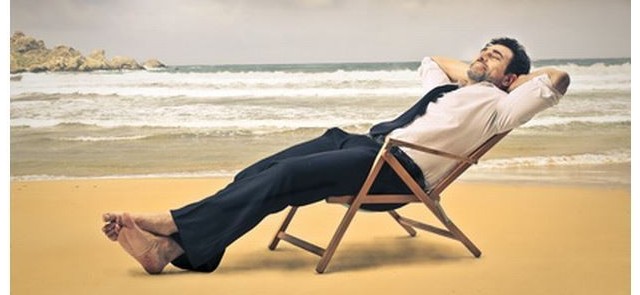 Main purpose of holiday is to relax from stress and everyday activities, therefore, it's good to organize vacation in such a way to draw maximum benefits from this time. Active people and those who care about their health and body aesthetics often perceive this time as risky from the worked-out effects point of view. According to the scientists' observations, we often come back from holidays in a slightly bigger size... However, instead of concentrating on the sad consequences of "resting", I would like to pay attention to their positive aspects.
Thinking about the benefits from holidays, I don't mean two-week lying in front of a TV, parties every day or intensive cleaning the whole house. It's more about going for trips and time spent on activities different from what you do every day. As scientists have noticed, leisure is necessary to stay in good health and be efficient at work. Scientists from the UK decided to check if better mood connected with summer vacations has anything to do with health parameters (both, physical and mental). What did they find out?
Lower level of stress
Holiday break is indispensable, especially for people who are exposed to strong stress factors every day, which is a threat for their health. It occurs, that holidays, and all their aspect, help to gain back the inner balance, lower blood pressure and stress markers, such as the level of cortisol. The scientists confirmed, that the ability of coping with negative effects of stress is much better after coming back from holidays, just like the resilience to it..
Better condition of nervous system
Lower level of stress, positive stimuli, such as happiness, satisfaction, as well as new experience, change of climate and the surrounding, help to regain good mood. The exposure to sunlight also seems to matter because of its antidepressant power. The specialists claim that rest is the best cure for bad nerves. The results of research also point out, that people who take a regular rest during holidays suffer from depression much more rarely than others.
Better quality of sleep
The specialists indicate that one of the underrated positive effects of holidays is the improvement of sleep. It is connected with lower level of stress, lack of long-lasting tension, as well as with positive stimuli connected with getting closer with the closest people – family, friends or partner. The matter of waking up without the alarm clock also seems to be important.
Summary
Vacations support keeping the body in good physical and mental condition, that's why it's not worth resigning from it. You should treat holiday leave not like a whim, but as an important element of the prophylaxis of many diseases.