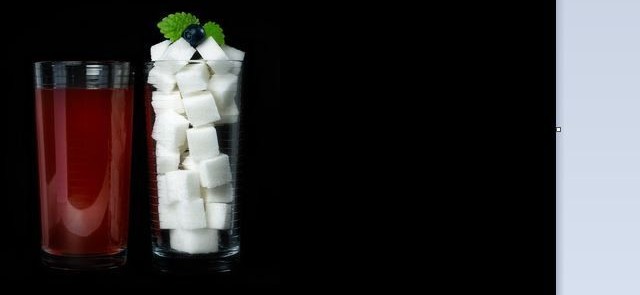 There is an interesting regularity when it comes to the holiday trips: despite the fact that high temperature significantly lowers appetite, majority of people come back home bigger after vacations. It is mostly connected with the increased consumption of beverages full with sugar which are chosen by holiday-makers to slake thirst.
Liquids don't count...?
It's very surprising that not so many people realize that sweet drinks supply large amount of calories. There are individuals who even don't take under consideration the fact that such beverages have some energy value. In practise, when you drink one litre of cola, you consume half a glass of sugar! The same situation is with energy drinks or – beware – fruit juices, also those 100%! You may also add some alcohol and it may occur that you supply half of your demand for energy with liquid calories!
Sad statistics
According to the recently published data, it is estimated that beverages rich in sugar cause over 180 thousand deaths worldwide a year (130 thousand because of diabetes, 45 thousand because of circulatory system diseases and 6.5 thousand because of different kinds of cancer). At least, that's what is presented in the information from 51 countries gathered in the years 1980 – 2010 by the scientists from the Tufts University. What's important, children and youths are especially endangered with the negative consequences of drinking large amount of drinks supplying sugar. Apart from the illnesses mentioned above, drinking beverages full of sugar may lead to bigger body mass and worse body composition.
Conclusions
Sweetened drinks are an actual nutrition threat which is still underestimated by many people. If you want to avoid negative consequences caused by the consumption of sweetened beverages, you should resign from them or at least limit their consumption. During hot summer days it's best to grab some water, which can be improved by adding fresh mint, lemon or cinnamon. If you need to improve the sweetness of a drink, you can add stevia, xylitol or honey – these additives will be much better alternative than glucose-fructose syrup or sugar.