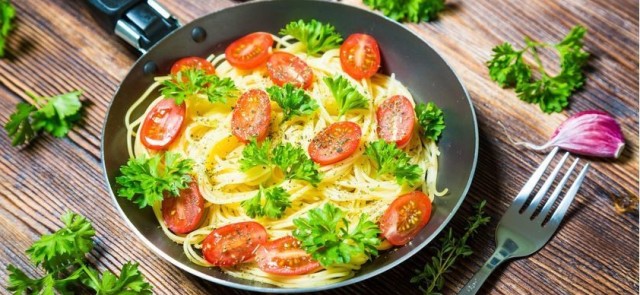 Eating in a restaurant meals that were not home-made is sometimes a serious problem among people who care about their health and body aesthetics, and especially those during the reduction of body fat. This problem is usually caused by life circumstances. Because there are sometimes situations when eating out is the only possibility to eat anything at all.
In such situations, in order to care about health and mood, we try to choose the lesser evil. Fast food restaurants are usually not an option – it's been clearly stated that they are bad, that's why we often choose something better and eat in regular restaurants. It is usually connected with bigger financial effort. According to the latest research, such option is not necessarily the best for us.
Eating in a restaurant – what should I know about?
Before I write about the research mentioned above, I would like to pay attention to few important matters. As it is known, restaurants may differ significantly among one another – not only with the palatability of food, but also with the quality and quantity of the portions. The decisions we make are also important – it's something totally different to eat a bowl of dumplings with cottage cheese and a portion of ice-creams with whipped cream for dessert, or grilled chicken breast with vegetables. Nevertheless, both, the scientists' research, and my own observations prove, that we eat much more when we eat out. I have already written about the things we should remember about when we order food in a restaurant, however, this time I would like to focus on the most frequent mistakes made during choosing meals:
snap decisions made on a whim after looking at a tasty menu cause that we often decide to order dishes we haven't eaten for a while – say, for their nutrition value;

not paying attention to the quality and quantity of beverages – alcohol, juice, sweet drinks;

ordering too large amount of food and overeating – we don't want the portion we ordered to " go to waste";

choosing deep-fried, breaded dishes, based on white flour.
Is regular restaurant always a better choice than fast food restaurant?
According to the latest research, eating in regular restaurants doesn't have to be a better alternative than eating in fast food restaurants. As I mentioned before, the choice of place and dishes matter, as these are usually based on pleasing the palate without thinking about nutrition value. Therefore, it's worth underlining, that the consequence of eating in regular restaurants is the consumption of excess amount of empty calories with the vitamin, minerals and other precious for health compounds (e.g. phenol) deficit, at the same time. That is definitely not so beneficial for health and body aesthetics. We're talking about a situation when there is a regularity of eating out, as well as large frequency of such actions. Occasional consumption in restaurants, especially for active healthy people who have normal body mass and composition, doesn't have to have any negative consequences.
Summary
Choosing a regular restaurant instead of a typical fast food restaurant is not always a better alternative – it is connected with the tendency to overeat and ordering not so nutritious food products. Lack of moderation in eating and drinking in such situation may be also caused by the deceptive feeling that we're eating "healthy" food, therefore, we can eat more...