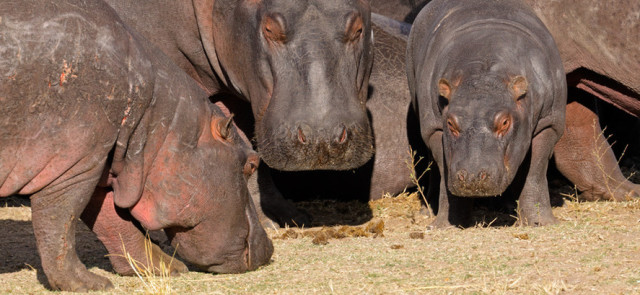 It is often suggested that women, after delivering a baby, stop caring for their appearance and body aesthetics – maternity absorbs them in 100%. And what is the situation for men? It's not talked about that often. Is the process of "daddiness" of shape a fact, or rather women's revenge for quite rough comments on the post-partum silhouette and the change of lifestyle? It occurs that there is research that may clarify this issue.
What is the "fatherhood effect"?
The results of research published recently show significant dependency between having a baby and the increase of waistline of "fresh fathers". What's interesting, it was observed also among men who did not live with their offspring. Specialists point out the connection between fatherhood and the increased risk of the occurrence of many diseases among young men which are the consequence of uncontrolled gradual increase of body mass, especially in the central part of the body. Together with the higher percentage of body fat, the risk of having e.g. circulatory system problems, diabetes or cancer, is higher.
Fatherhood and the change of lifestyle
Although the mentioned research does not explain the causes of the "fatherhood effect", the specialists indicate a few important aspects, and changing lifestyle is one of them. It's hard to talk about irrefutable proof here, it's more speculation – what is pointed by the main author of the research Dr Craig Garfield from the Northwestern University. Additional duties during early fatherhood and the change of priorities cause the necessity of changing the current way of living – there's no time to do regular physical activity or scrupulous planning the menu. Ready-made solutions appear more often in a form of meals that don't need to be processed for a long time. The deficit of sleep, as well as its worse quality and stress also matter. It's worth underlining that when a child grows, there is a change in the menus of both, children and fathers. You can find sweets, sweet beverages and other rather not so valuable food products there.
Does it have to be like this?
The research only shows a tendency, according to which young fathers, especially in the first years of their children's lives, increase their waistline and lead to worsening of their bodies composition which causes their health negatively. Of course, it doesn't have to be a rule – there are also young parents (both, mothers and fathers), who do not resign from healthy nutrition and active lifestyle. You should also remember that such attitude really matters for creating proper eating habits among children – they have natural tendency of copying the behaviour of the closes adults.
Summary
Parenthood is quite challenging for young parents. According to research, it influences the occurrence of tendency of increasing body mass among men which may, unfortunately, result in some serious health problems in the future.