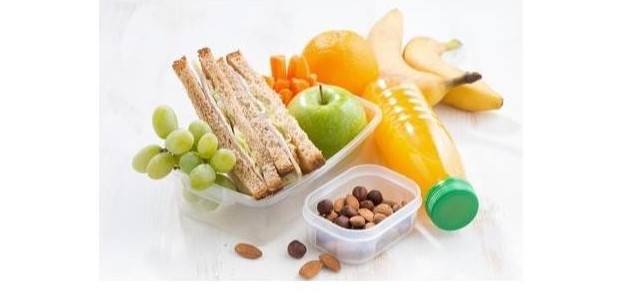 Children and school learners also follow the current trends of body aesthetics and want to improve their looks. Doing it on their own or under the influence of "kind" peers often brings opposite effects. What should each learner know about efficient and fast slimming not to harm himself/herself?
Not only quantity matters!
The appearance of the body depends not only on the amount of eaten food. There is a common conviction that, in order to get rid of fat, you can eat everything, but in smaller amount. It's good to know that it's not the best way of fighting against unnecessary kilograms, as it is connected with the feeling of hard to control hunger, and it may lead to dangerous for health nutrition deficiency. It's better to base on food products, which are, on the one hand, solid, and on the other, provide components valuable for health, such as vitamins, minerals, fibre, etc. What should a diet of a young person, who is at school age, include?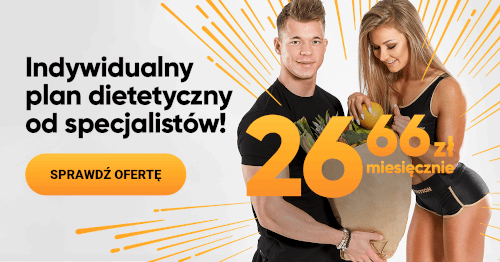 Fruits and vegetables – including fresh, boiled and roasted. It's good to remember that fruit products, like jams, juice, beverages, sweets or yoghurts shouldn't be eaten as a replacement of fresh fruits – in general, they do not introduce anything but empty calories, which can be gathered as body fat, in your menu.

Meat, offal, fat sea fish – young people – mostly females, often believe that meat-free diet helps them achieve the dream shape faster. Whereas, valuable protein is an indispensable component needed to develop the body, it also helps to regulate appetite by preventing from hunger pangs. There may be poultry in a diet, as well as pork, beef and offal, such as liver. Thermal treatment is also very important, but it is often omitted. It's good to start liking boiled, steamed, roasted or grilled kinds of meat. Deep-frying or frying breaded meat or fish is undesirable.

Starch products – learners often repeat what they hear from adults. And so, potatoes are often perceived as fattening and are exchanged with noodles or rice. Whereas, it's not true – boiled potatoes may be a very precious component of diet. Apart from that, groats – buckwheat, millet, wholegrain noodles, bread and rice are worth the attention.

Other – in a healthy menu directed at fat reduction, you can include many other kinds of food, such as processed dairy products, including quark, rennet quarks, like mozzarella cheese, eggs, nuts – non-fired and salt-free. It's wrong to think that slimming diet should be based on some sophisticated, hard to buy, expensive food products.

Consumed beverages – apart from food, the choice of proper beverages is important. Calories-free drinks, such as water, are mostly advised.
How to talk with parents?
First of all, it's good to calm down – not to say anything we would regret later. In the minds of parents, the statement: "I want to start slimming diet" may cause many fears. The main one is that the child will want to starve, which is extremely unhealthy and dangerous for health. It's good to verify the attitude towards the rules of healthy eating and balanced slimming – in case of problems, maybe you can persuade your parents to take you to a dietitian. If not – it's good to look for valuable sources concerning nutrition – who knows, you may inspire your parents to introduce changes to the everyday menu what will also positively influence their health and bodies...
Summary
In case of learners, elimination of low-quality food and exchanging it with valuable products during working on the body aesthetics and losing excess body fat is crucial. Starving and drastic limits of energy intake are dangerous and ineffective procedures, which should be avoided.