Can you have a day off diet with impunity if you train regularly and pay attention to healthy nourishing? Well, the answer to this question is not as simple as it may seem but it is worth trying to answer, for in recent times a new solution called "cheat day" has gained increasing popularity. It presupposes thorough loosening of eating habits and, in practice, it often comes down to a situation when all-day menu is based on products served in patisseries and fast food restaurants.
What is cheat day?
Cheat day can roughly be understood as "a day off diet". The solution means deliberate incorporation of unrestricted and not necessarily valuable foods into your normal diet. In practice, this may take the form like for instance: eating pizza, ice cream, hamburgers, chocolates from early morning till late night and drinking liters of Coke. Although, at first glance, this solution may seem unreasonable (not to say: stupid), the enthusiasts of this practice claim that it can help them achieve the objective, which is, by no means, taking part in the sumo competition, but actually - improving their body composition! Well, the situation depends on the context, and it consists of three basic factors: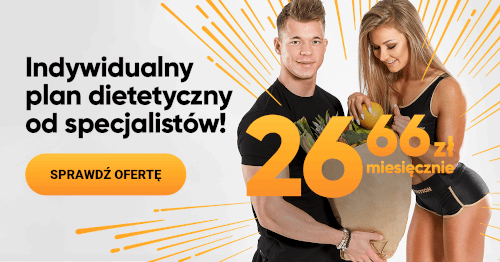 the way of cheating (because cheat day can take many forms),
the goal you set yourself,
current diet assumptions,
your body's metabolic situation,
approach to eating.
Many faces of cheat day
Reflections on "cheating" should start from the fact that cheat day itself may have various formulas. For some, these solutions rely on a one-day indulgence menu with less dietary products (these can be, for example, a sandwich with white bread for breakfast, homemade lunch at your in-laws, dessert in the form of a bowl of ice cream and a piece of grilled pork and chips with a glass of beer out in town) but consumed in reasonable amounts. For others, cheat day is the day in which you eat as if each of the meals was the last in your life. As you might guess, results of indulgence will vary depending on which "cheating" formula you select.
Calorific balance of cheat day
Cheat day usually implies that you do not bother calories. After all, it's about "taking a break from the daily diet," and to "boost metabolism" - or, at least, this is what proponents of this kind of ideology claim (I will discuss these aspects in further parts of the article). As a result, most people do not know how much energy they supply during cheating, and they should have such knowledge. Although, with a conservative approach to the subject, the energy supply can reach 120 - 150% of the demand, in extreme cases cheat day could close up significantly in excess reaching even 10 000 kcal. You do not need a PhD in physiology to know such situations are potentially risky.