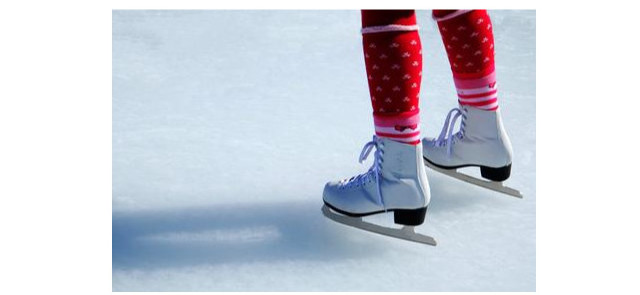 As every year, together with wintertime, there have appeared city rinks in the cities. Ice skating has many advantages. Why not go to the ice rink? It's a great place to go to with your family or friends. You can spend some nice time there, but you will be also able to move. Physical activity improves mood, humor and health. It's worth going ice skating when days are getting shorter and the weather is not good for going for a walk or cycling.
During ice skating the whole body works. It's extremely important to keep balance. Thanks to that, the muscles, which stabilize posture, get stronger, together with glutes and legs. Coordination and physical condition also improve.
During one hour of ice skating you can burn from 300 to even 800 kcal.
Ice skates are a great alternative for fans of roller-blades. During wintertime, ice skates are a perfect solution.
When going ice skating, it's good to wear comfortable clothes. They should not bother you. A cap and gloves will be also useful. Gloves protect against coldness, as well as abrasions in case of fall.
Wearing many layers of clothes is a good idea. When you start ice skating, you may feel warm. It's better to take off one layer then not to overheat.
For a start, it's good to rent ice skates. There's usually such possibility by the ice rink. Only when you decide that you enjoy this activity, and decide to do it regularly, should you invest in your own equipment.
There's choice between figure and hockey skates. Beginners are usually advised with the figure ones. Hockey skates are used for faster ride.
Ice skates may have leather or plastic shoes. For beginners leather ones are better, because they guarantee larger freedom of movement.
When you buy ice skates, remember that they have to be sharpened regularly.
First steps on ice may be difficult. But when you get acquainted with the rink and you are able to keep balance, start with repelling with one leg. When you overmaster this element, start repelling with both legs changing body weight from one leg to the other. If you catch that, it's time for learning how to stop, turn and then do the pirouettes ;-)
Ice skating is a great alternative for spending free time during winter. If you haven't tried it yet, don't hesitate any longer.
Next time, instead of going for pizza, go to the ice rink with your friends.