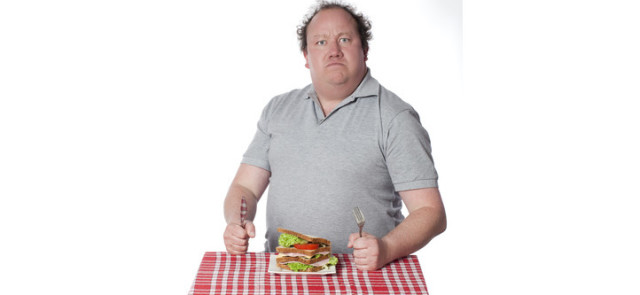 You feel that Christmas Eve is not the best moment of writing about willpower? Well, the situation is quite opposite, because the time of celebration, during which we are tested, our willpower is the most important. Unfortunately, this element often fails us. But it doesn't have to be like that!
Willpower and festive temptations
It has been accepted that, in order to control the quality and quantity of eaten calories efficiently, you have to have willpower. But it only seems to be right. It's easy to present it on the basis of people addicted to alcohol – as alcoholism is not the disease of the "will". It is an addiction, in case of which even individuals with very well developed willpower break and start drinking. However, it's also a fact that weak individuals often succumb to temptations. Therefore, you should honestly admit that when it comes to our choice, not everything depends on the willpower. On the other hand, willpower influences significantly the ability of making the right decisions and actions.
However, I wouldn't like to consider the festive article in the terms of pieces of advice concerning grinding the character. First of all, I am not a psychologist, second of all, it's not the time to talk about it, third of all, there's no time to do that. I would rather concentrate on some intelligent strategies which would help to prevent from breaking the willpower.
The battery of willpower
The scientific studies from the area of psychology, as well as daily observations show that willpower is a kind of battery, which may get used very quickly. Even some simple tests show that overcoming even one temptation weakens the willpower so much, that every additional one, which would show up within short period of time, is much harder to resist. It also happens when each kind of temptation is not connected with one another. It means, that the more often our assertiveness is exposed to various trials during one evening, the bigger chance of a breakdown. In other words, it will be much harder to deny another piece of cheescake on a festive afternoon, if your willpower is already exposed to temptations many times, and you have already denied them.
The dependency described above may be summarized in a very nice way, stating that gathering many situations demanding the use of self-control mechanisms weakens the willpower significantly. However, it has to be added, that in the long-term perspective, "grinding the character" with frequent, positive confrontation of such kind may be beneficial for our willpower.
Conclusions
When trying to refer the data mentioned above to the "Christmas circumstances", you may say that it will be much harder to resist the festive temptations if you have many opportunities to cope with such temptations on that day. It's good to remember about that and not expose yourself to the trial...