We are usually not able to go out of the box when we are focused on the current way of eating and possible attempts of changing it. We often think that the method we choose is right, there's only something wrong with our body and, for some reasons, it's not able to function properly when eating the way we direct it in order to achieve the goal.
Repeating inefficient actions...
For some reason, when shaping the body, we like to copy the methods, which... don't work, or those, which used to work long time ago, but not any more. We keep doing it so consequently, that it leads to frustration and ends up with stopping doing any actions. It's good to realise that forcing oneself to acting according to the rules, which limit the daily calorific supply drastically, and which have occurred to be inefficient few times, is like tilting at windmills – despite the willingness, it will probably end up with another failure. It's good to realise that, because knowing about the mistakes one makes is the first step to solving the problem.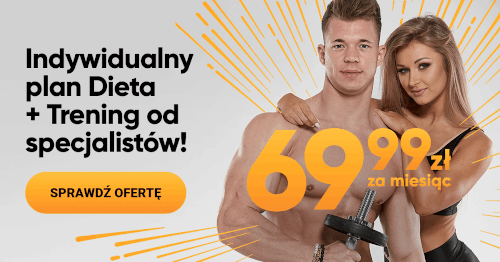 Start with changing the way you think
People, who have achieved success and lost the excessive kilograms, often underline that the base is to change the way you think. Positive attitude, accepting the imperfections, persistence, engagement, patience, are only few of the features of those which help to fight against the weakness, and which can be learnt. You just have to have your mind open and be ready for new solutions. Perhaps "not eating supper" or "eating fruit only till noon" are the methods, which are worth resigning from, in favour of some less known solutions? And when you are able to grab the factor, which turns out to be helpful, it's good to stick to it and use it for as long as it brings the wanted result. You should repeat the positive changes as often as possible – until they become a habit.
You need a good plan!
A good plan is not taken from a glossy magazine or the Internet. A good plan will include your individual requirements and limits, and, what's most important – it will be possible to realise in practice. Proper schedule should contain the layout of the meals, their amount and your culinary preferences, and it should also take under consideration the amount of free time you have to do shopping, training, etc. The truth is, that nobody can organise your schedule and adjust it better to you than yourself, excluding some special matters concerning balancing the menu or planning workouts. Specialists may be more fluent and experienced in this case.
Summary
It's good to approach each next attempt, which is supposed to reduce body fat, in an organised way lacking any emotions. You should draw conlcusions from your previous failures and work on your way of thinking. When you have a good plan and the support of your close ones, you increase the chances of success of the whole project.